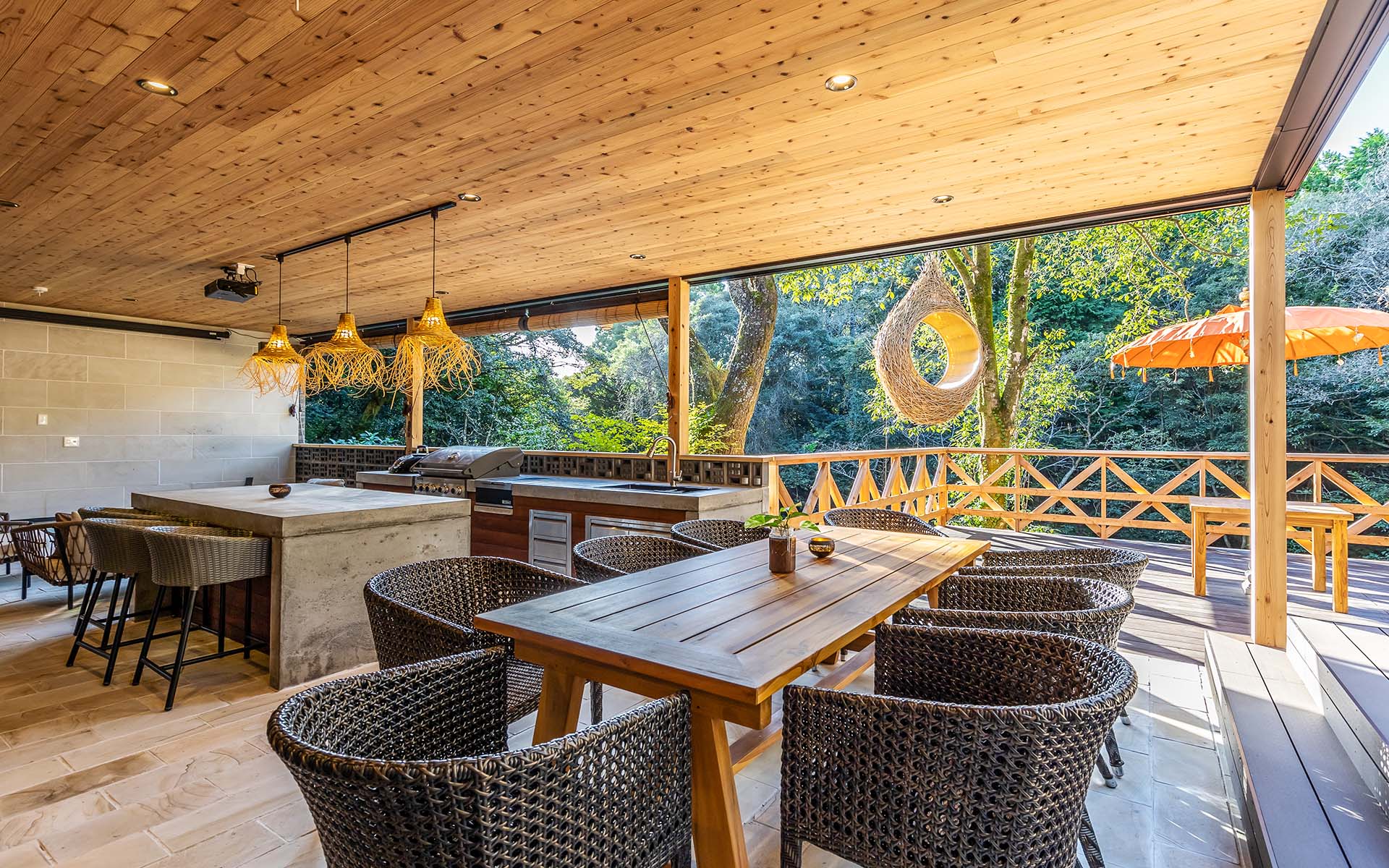 ROOM
Standing in the forest on the vast premises
4 bedrooms
Enjoy the extraordinary space with the rooftop open-air bath
and a type of sauna called "Magma Spa Sauna."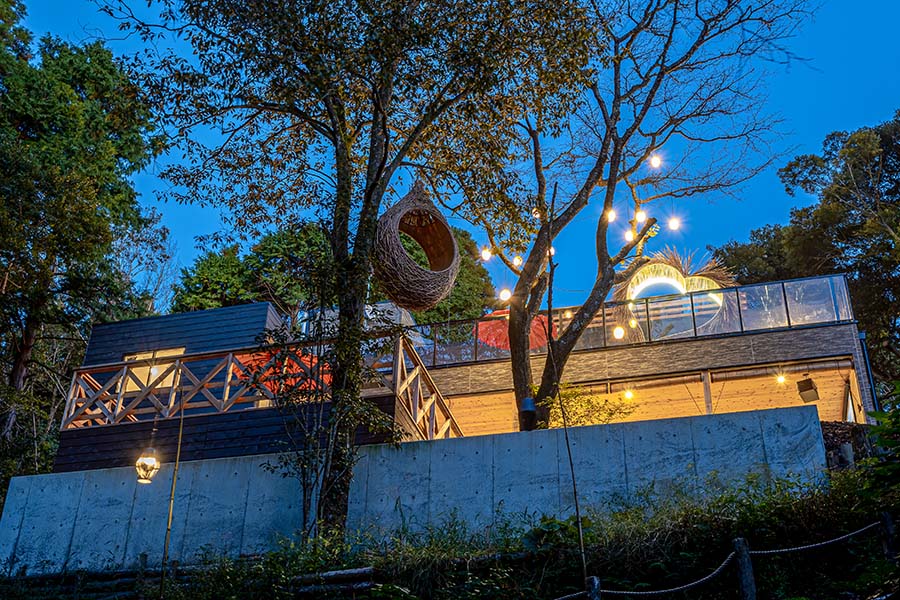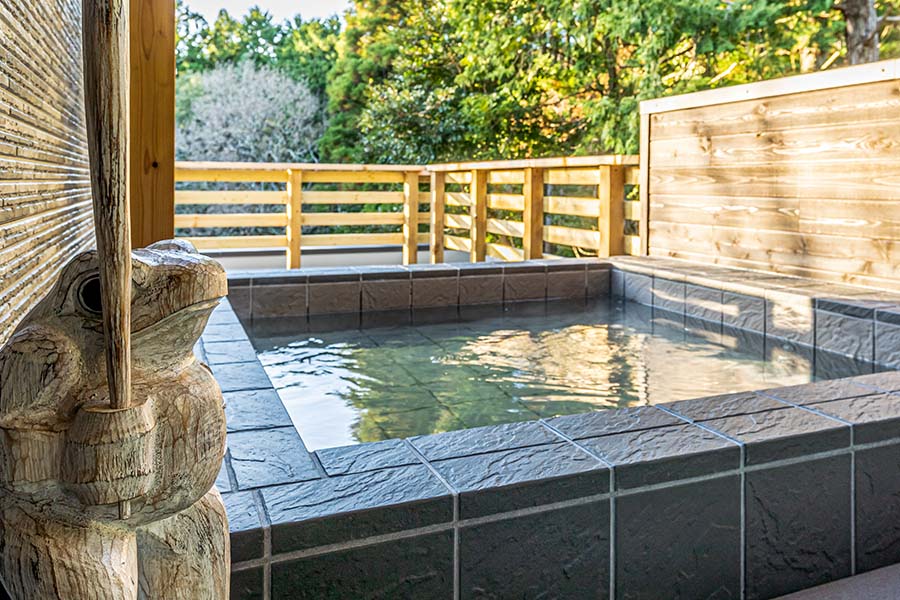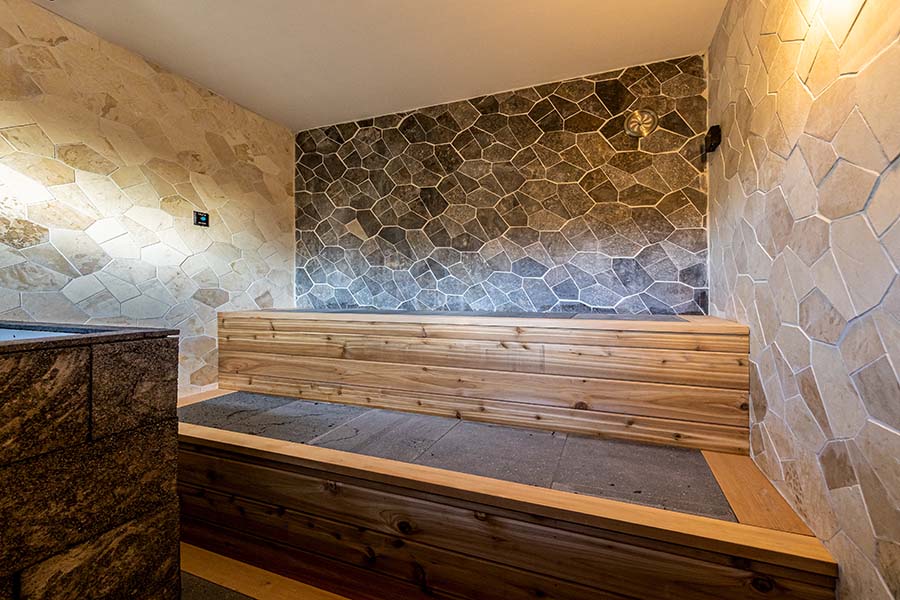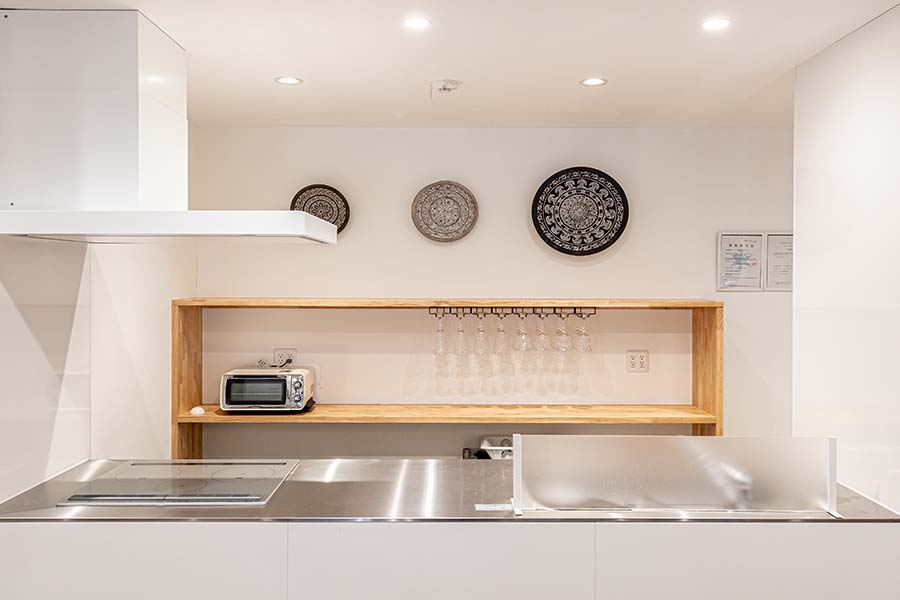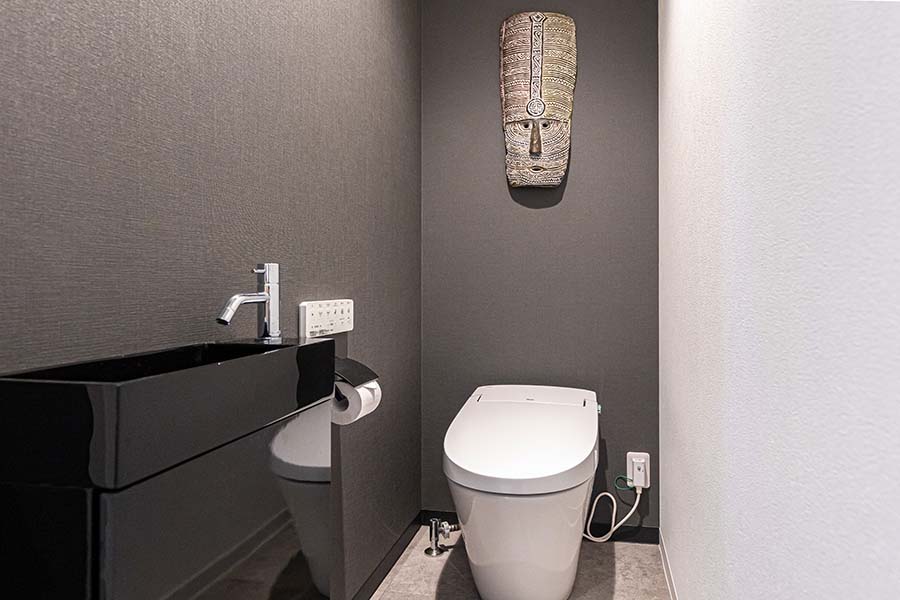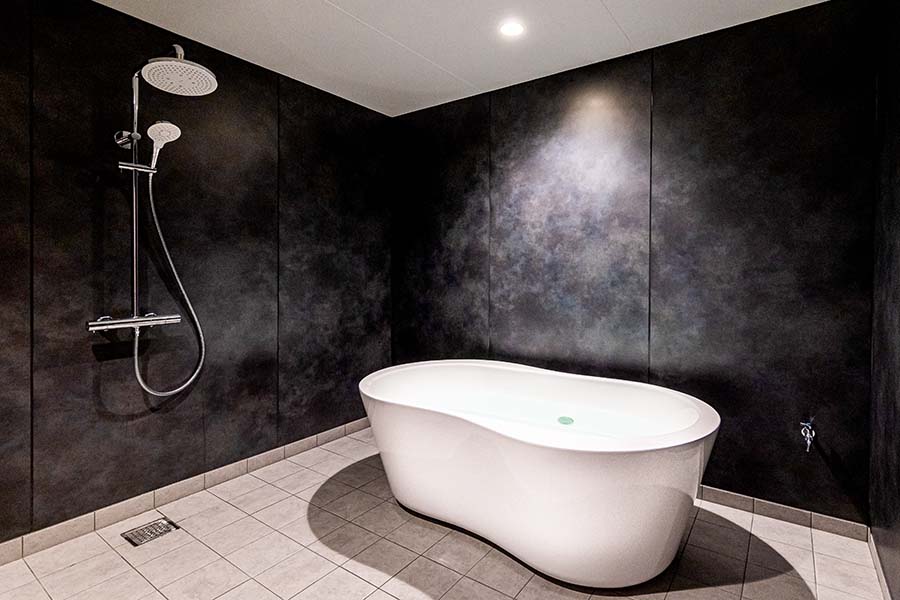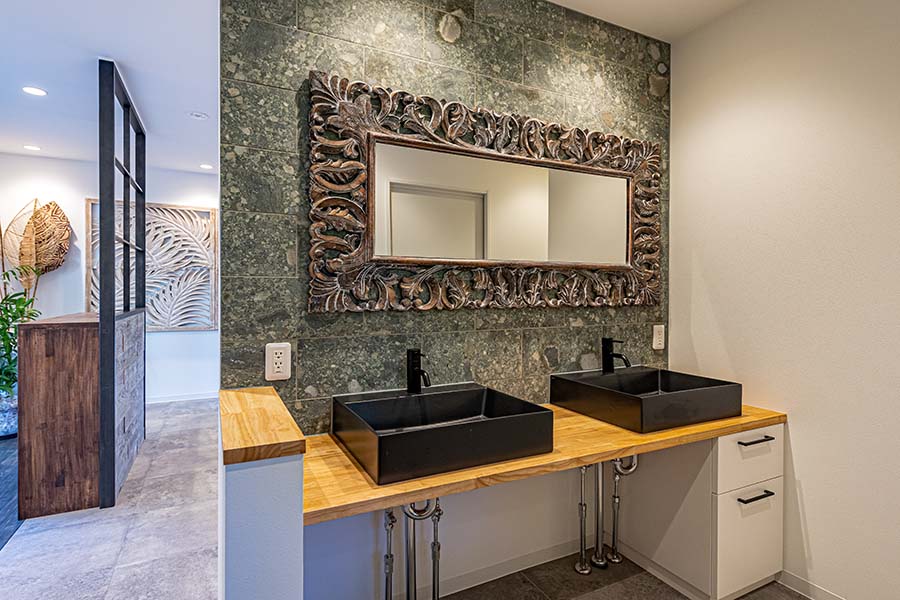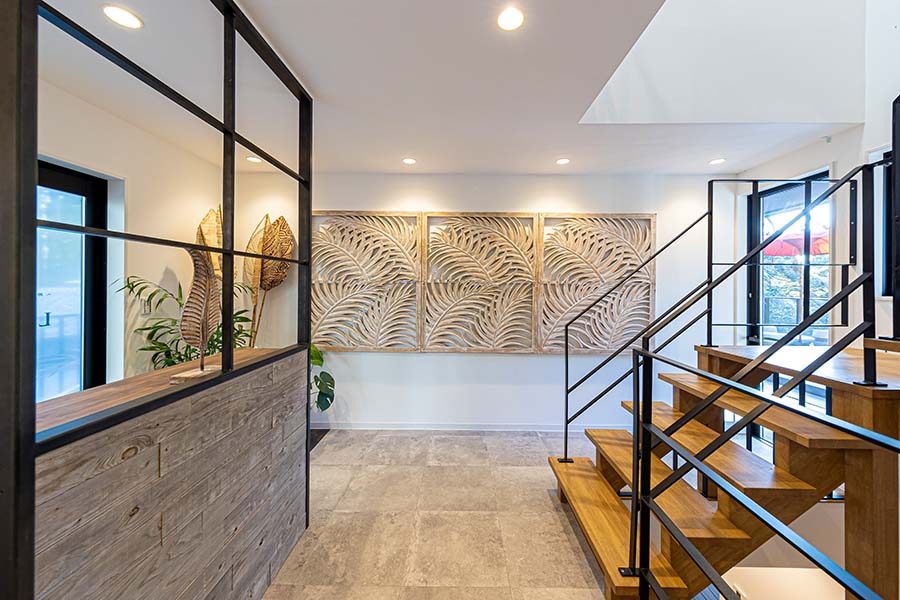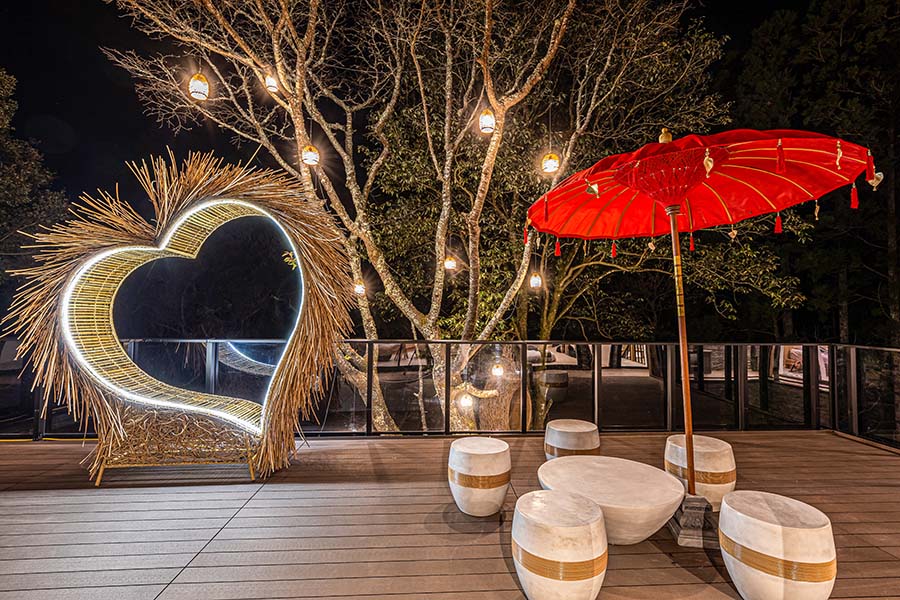 Facilities and Rooms
The rooms of VILLA LAGI have a spacious open-concept kitchen that many people can use at the same time, 4 bedrooms that each room has a different theme of, a rooftop open-air bath where you can see the sky full of stars at night, a type of sauna called "Magma Spa Sauna" which uses lava of Mt. Fuji, an all-weather outdoor living room surrounded by special cooking facilities.
You can stay and enjoy the huge luxury VILLA with many people.
We would like to welcome you with the wonderful facilities that you can experience only here.
Capacity2-10 people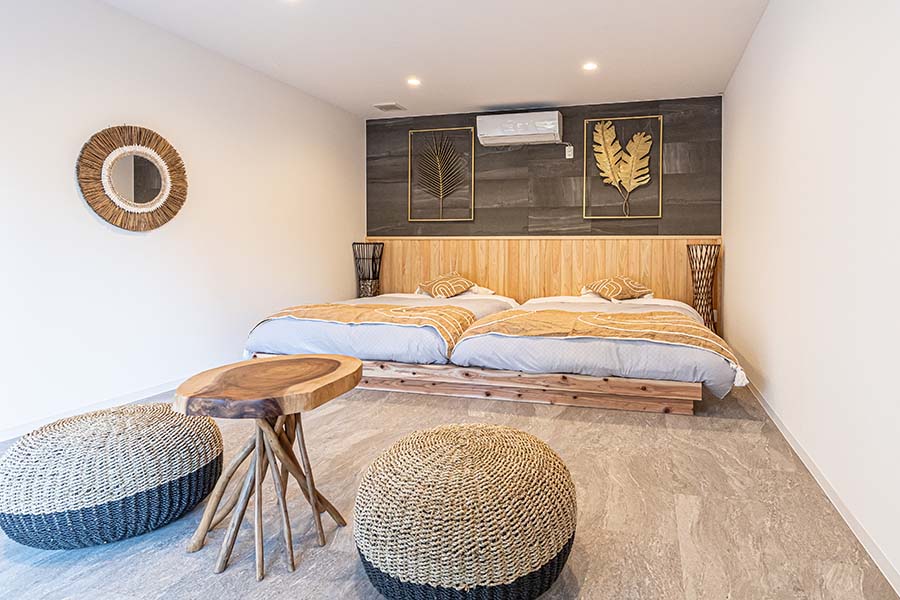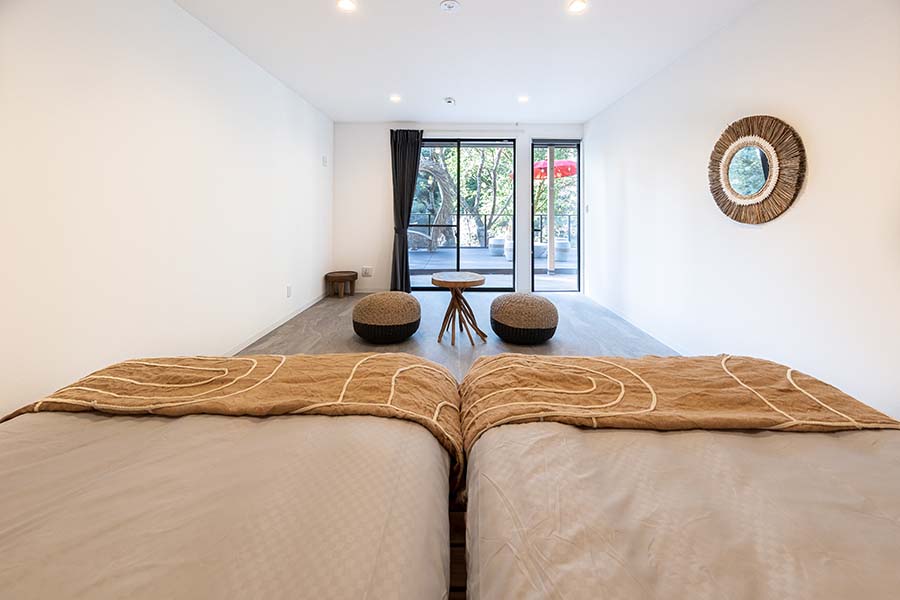 Room 1(2F)Western-style room
The number of bedSemi-double bed×2 and Sofa bed double×1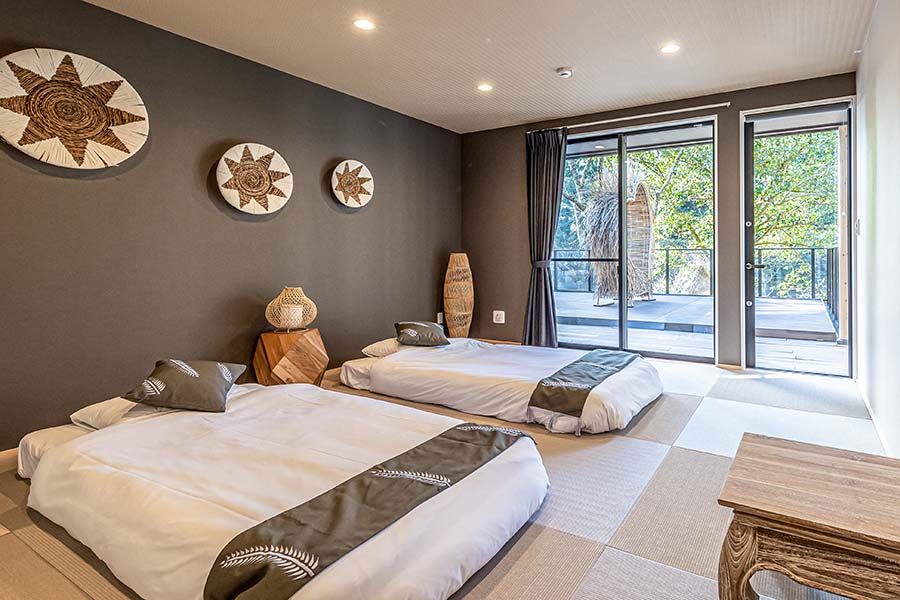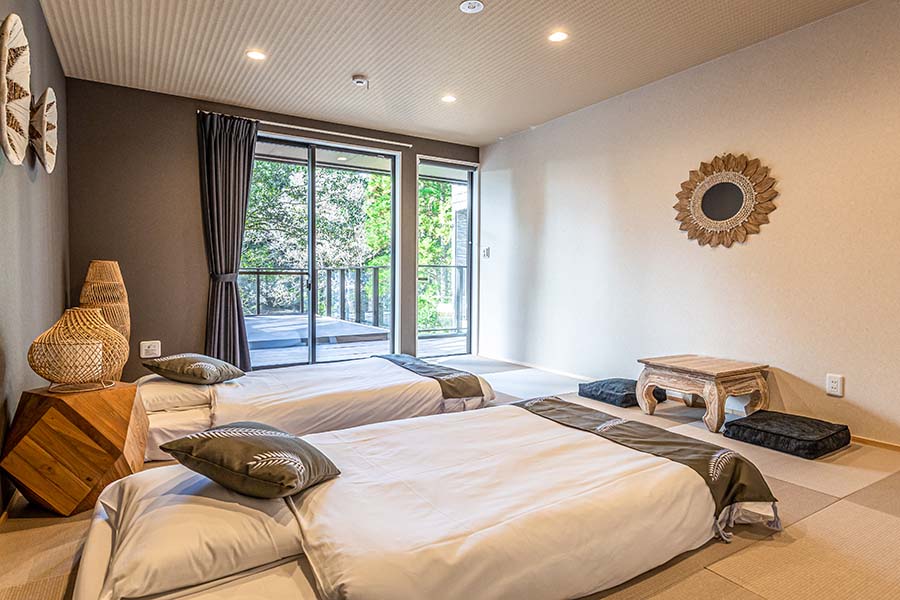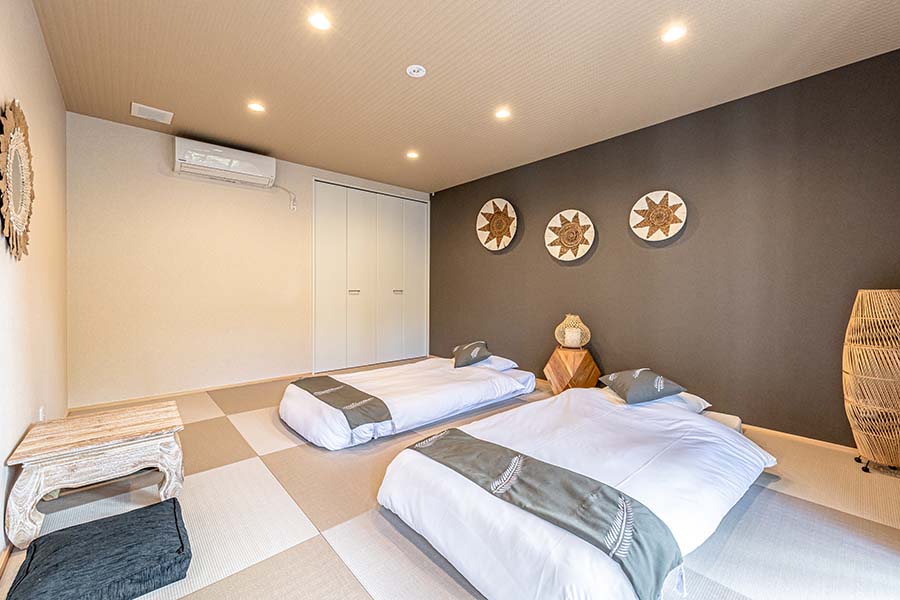 Room 2(2F)Japanese-style room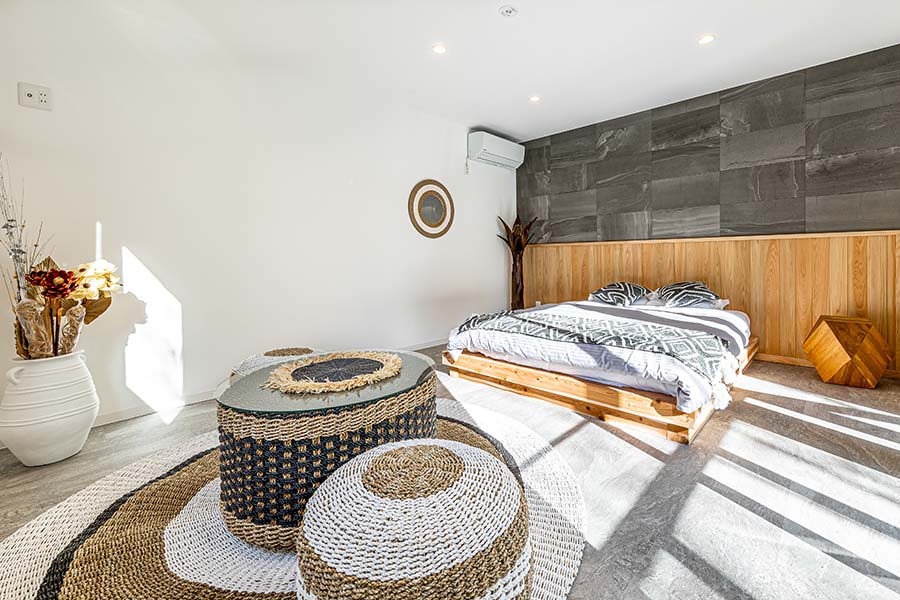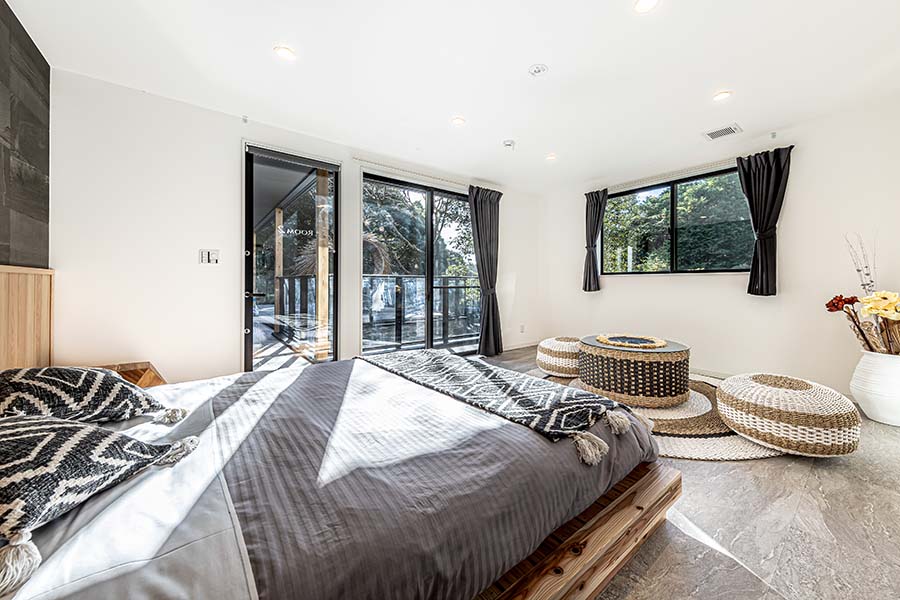 Room 3(2F)Western-style room
The number of bedQueen bed×1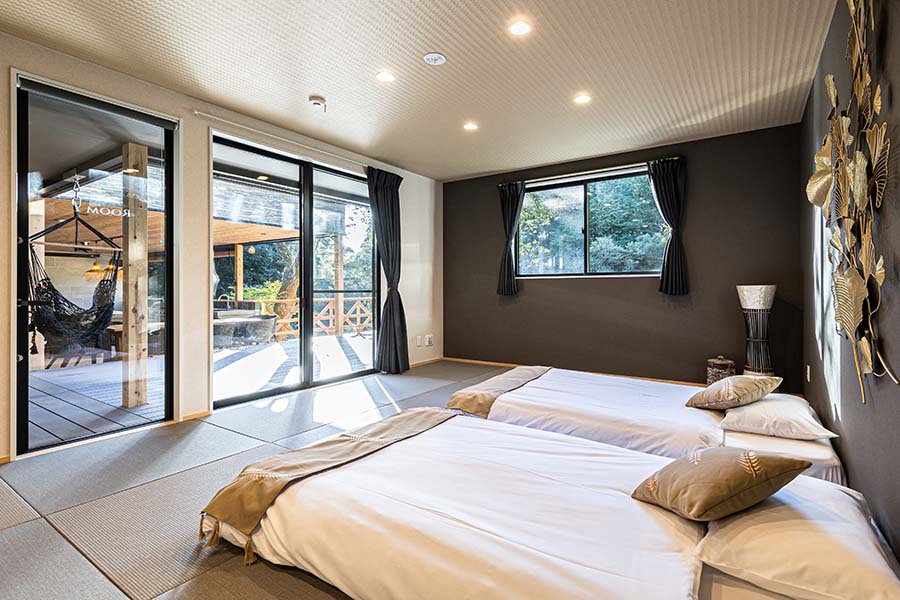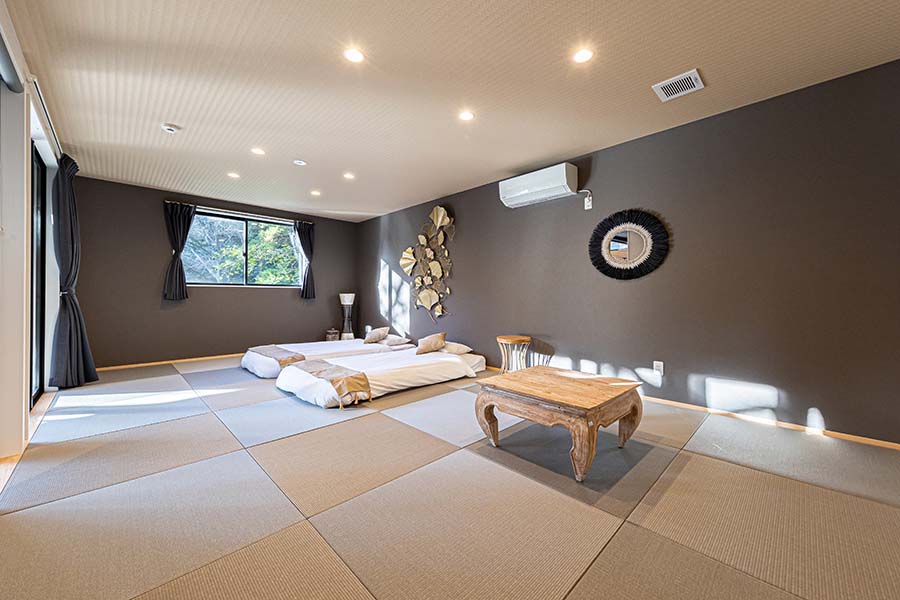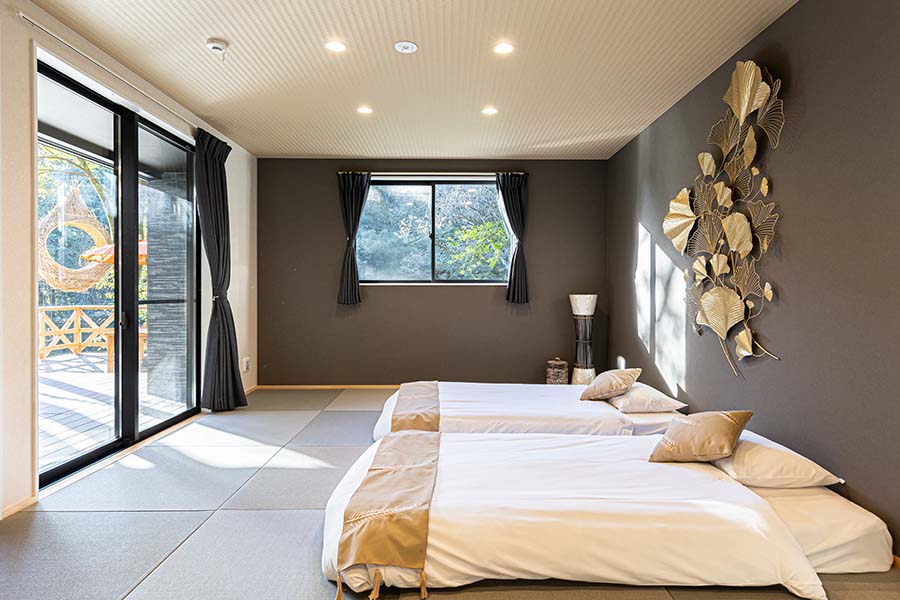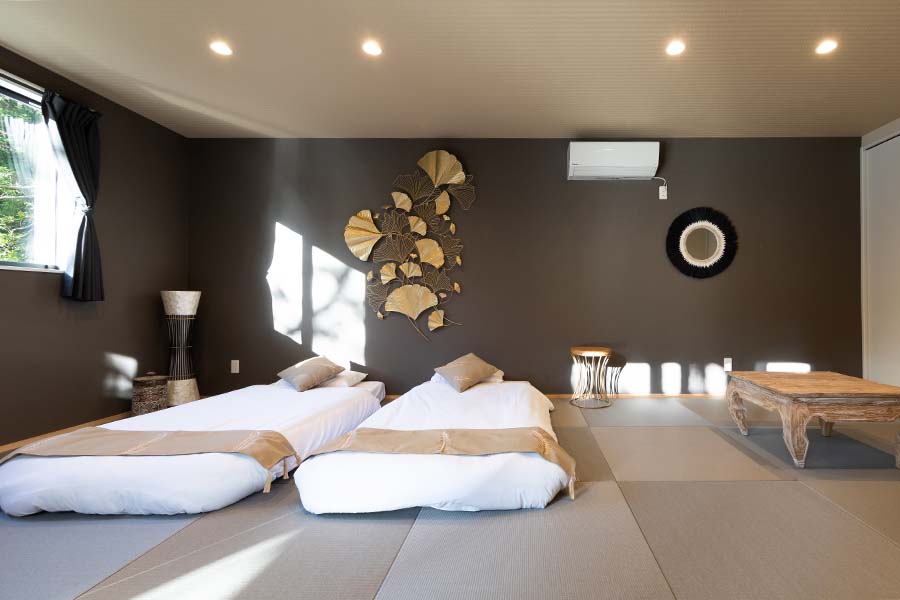 Room 4(1F)Japanese-style room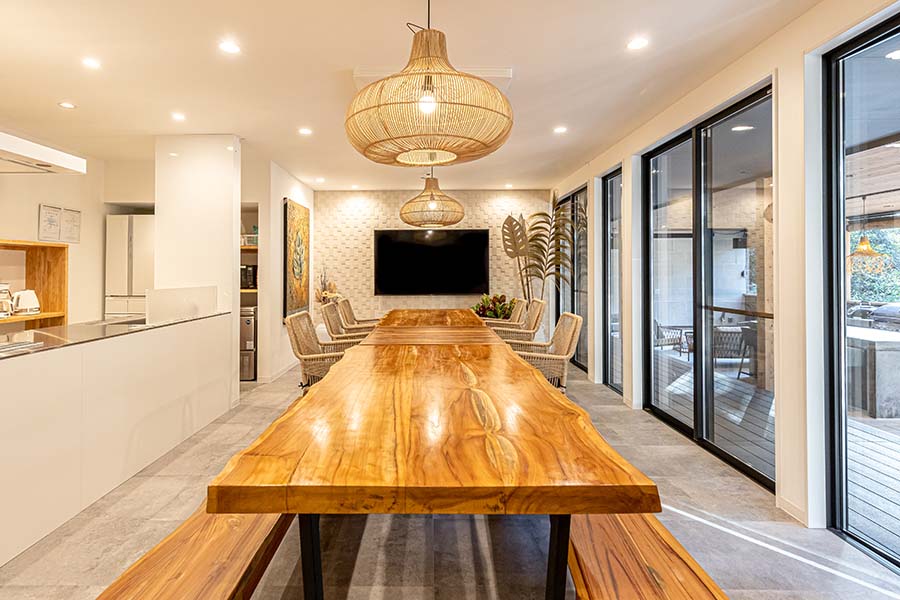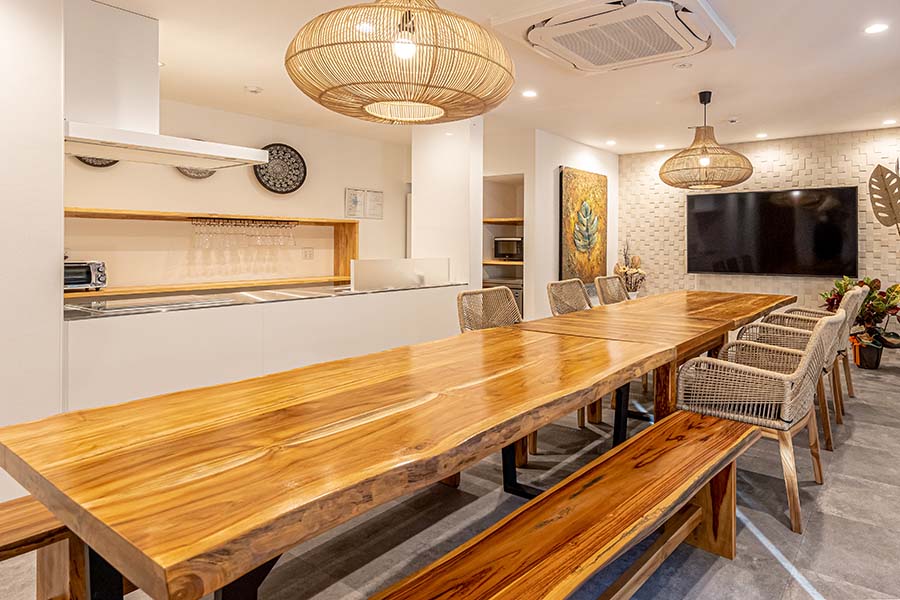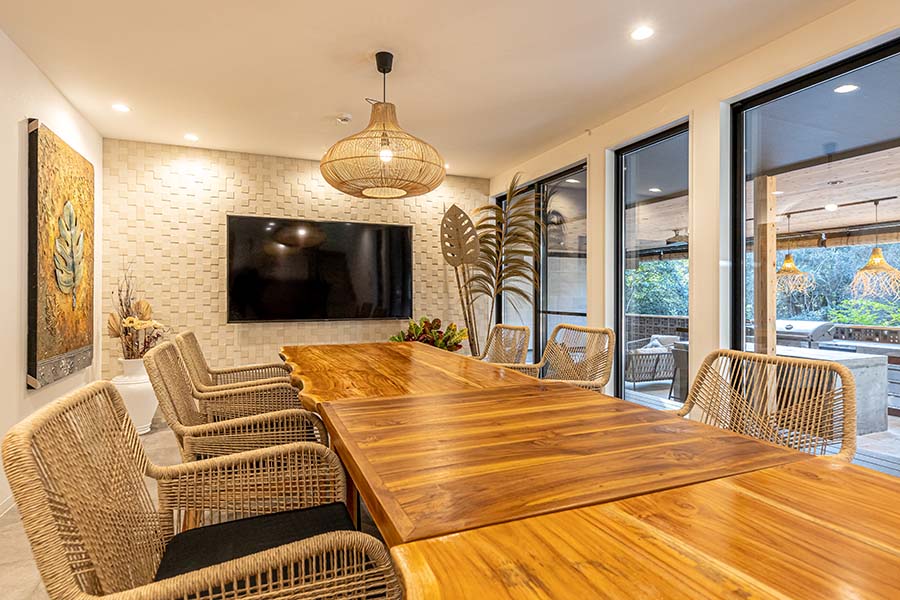 Living(1F)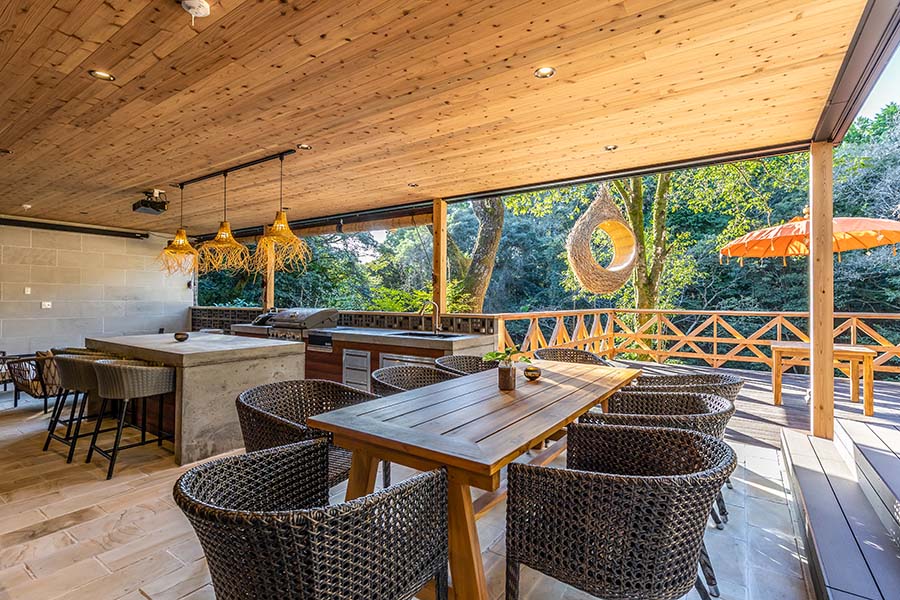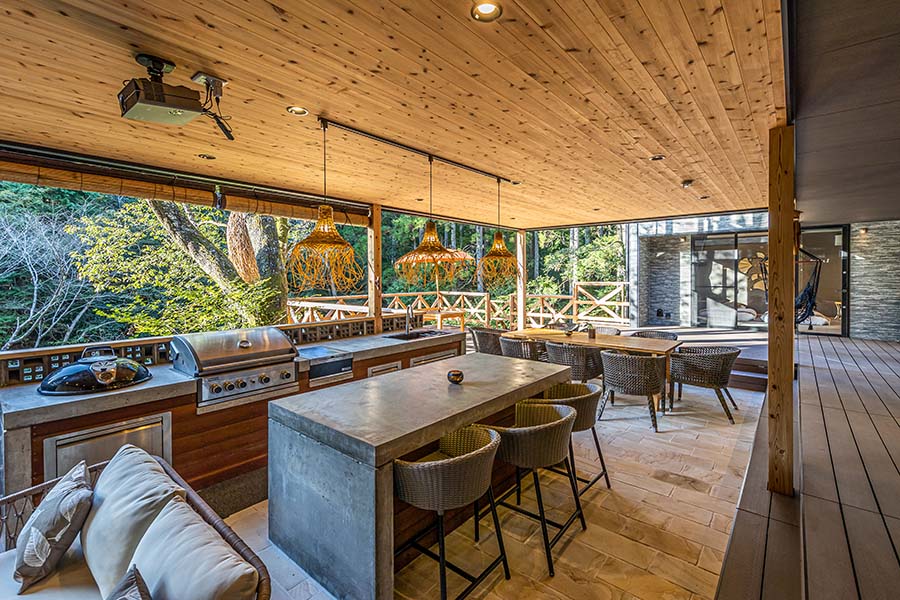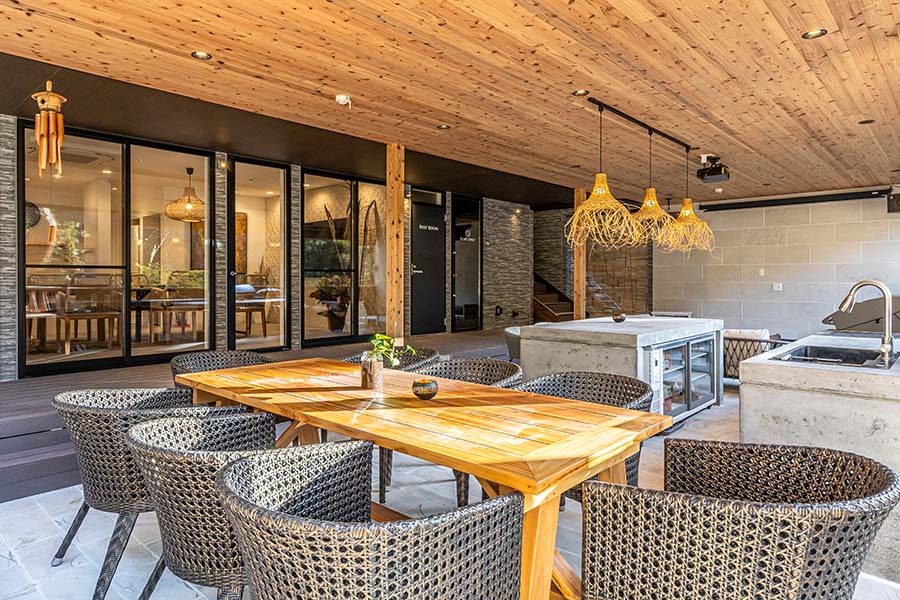 Out Door Living(1F)

Details of Our Facilities
| | |
| --- | --- |
| Equipment and Services | Private open-air bath, magma sauna, bathroom, cold bath, roofed BBQ garden, Karaoke(DAM), wood deck, private garden, hammock, swing, trekking course, air purifier, refrigerator (soft drink and alcoholic beverage for sale), surveillance camera, Wi-Fi, front loader washer/dryer, 2 private refrigerators for guests, commercial ice maker, projector, garden theater, bed. 2 washrooms, big-screen TV, air-conditioner, and Bluetooth speaker |
| Kitchen Equipment | 3 induction stoves, induction stove for pot, rice cooker, microwave, toaster, coffeemaker, hot water dispenser, cookware (frying pan, pot, tongs, ladle, strainer, mixing bowl, cutting board, kitchen knife, bottle opener, can opener and peeler), tableware (plate, dish, glass, spoon, fork, chopstick, Chinese spoon and coffee cup), sponge, dishwashing liquid, trash can, and garbage bag |
| Amenities | Loungewear (Samue), bath towel, hand towel, shampoo, hair conditioner, body wash, toothbrush, cotton swab, hairdryer, hair straightener, toner, face wash, hand soap, cleanser, cotton |
| Parking | Parking for up to 7 cars (free) |